226ers and Red Bull are both leading companies in the world of sports nutrition. Therefore we've created a special webpage where you can find all the latest insides on nutrition. Together with these partners and the help of CORE Nutrition Planning we created a special nutrition guide for you.
226ERS® Sports Nutrition
#FEEDYOURDREAMS
226ERS is committed to developing the best products with the most natural ingredients and of the highest quality. Information on reducing or eliminating sugar, not using palm oil for ecological reasons and having gluten-free and vegan products, are part of the philosophy of the brand.
Red Bull® Energy Drink
Red Bull® Energy Drink is a lightly carbonated functional beverage containing taurine, caffeine, B-vitamins and sugars. One 250ml can of Red Bull® Energy Drink contains 80mg caffeine, about the same amount as a cup of coffee.
CORE Nutrition Planning
CHALLENGEFAMILY has partnered up with Core Nutrition Planning. CORE takes the guess work out of nutrition. All CORE nutrition plans are based on science. Want to see it for yourself? Check the website!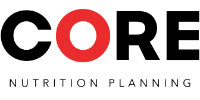 This page provides more information about nutrition. You can find information about do's and don'ts for nutrition during a race explained by sports nutrition scientist Asker Jeukendrup (CORE Nutrition Planning). Furthermore, you can download the Challenge Family Nutrition Guide here.